Oostduinkerke, Beach of the horse fisherman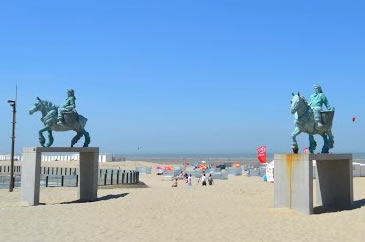 Anyone that loves the sea should visit Oostduinkerke for a weekend. The large natural reserve area includes the highest dune of Belgium, de Hoge Blekker (33 meter) and is perfectly suited for everyone that wants to walk around.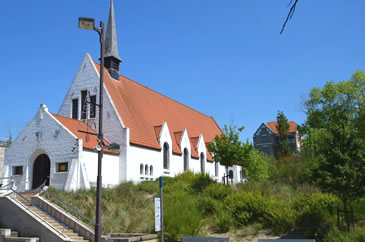 Oostduinkerke is a quiet coastal place at the Belgian coast in the midst of 240 acres of dunes. The Westkust area counts 130 km of footpath, of which one third is unpaved. This beautiful dune area is a protected natural reserve. Oostduinkerke is one of the best destinations along the Belgian coast because of the elongated natural reserve area combined with the cultural activities.
Beaches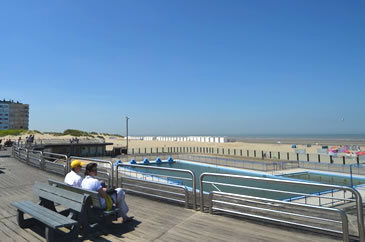 The sand beach of Oostduinkerke is at low tide almost one kilometre wide and it runs all the way to the French Dunkirk. A lovely place to enjoy the sun, build sand castles or explore the beach.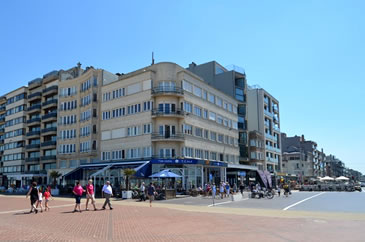 The beach perfectly suits for para carting and sail wagon driving because of its size (30 kilometres long until Dunkirk), the slope and the absence of beach entrances.
Village
Oostduinkerke used to be a fisher village. Nowadays most of the inhabitants work for the hotels, camping or restaurants. One can notice this by looking at the many villas and the huge apartments which are available for guests. Unless the recent increase in amount of tourist, Oostduinkerke still is characterised by its widespread dunes and there is plenty of space to enjoy the nature.
Sightseeing
Oostduinkerke and shrimps are hand and glove. This is the only coastal town in the world where shrimps are still caught by the help of horses. An activity which entertains many people. The beach of the horse fisher. Fishing shrimps by horse is not profitable anymore, but when it comes to tourism and folklore it definitely is a tradition which must continue. In the last week of June this tradition the shrimp festival takes place. The shrimp parade is being held in the streets of Oostduinkerke, led by 'Mieke Shrimp' and her ladies. The history of the Flemish fishery can be seen in the 'national fishery museum' of Oostduinkerke. Here you can find old sceneries, including a fisherman's house and bar. Furthermore you can visit the OD1 Martha, a coastal fisher boat, and you can explore the sea world by several North Sea aquariums.
Apart from the shrimps, Oostduinkerke has got more characteristics which make it a great holiday destination, such as a cosy village where folklore is an important concept and perfect sport and relaxing facilities.