Cycling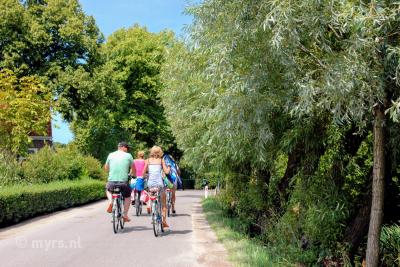 If you're staying in Oostduinkerke and feel like exploring the surrounding area by bike, you're in luck! The region around Oostduinkerke is rich with beautiful landscapes, charming coastal towns, and historic cities that are perfect for a day trip on two wheels. Below is a list of ten recommended destinations that are easily reachable from Oostduinkerke:
Koksijde: The neighbouring coastal town of Koksijde is a short and pleasant bike ride away from Oostduinkerke. It's known for its dunes, charming town centre, and the historic abbey ruins of Ten Duinen.

De Doornpanne: This nature reserve between Koksijde and Oostduinkerke is a delight for nature lovers. Enjoy the dune landscapes, marshes, and a variety of flora and fauna.

De Panne: This town is known for its wide sandy beaches and the Plopsaland amusement park. It's an easy bike ride along the coast from Oostduinkerke.

Westhoekreservaat: This is the largest dune area on the Belgian coast. It's a wonderful place to cycle, with breathtaking views and lots of wildlife.

Veurne: This historic city is just a short bike ride inland from Oostduinkerke. Veurne has a beautiful market square, historic buildings, and some excellent restaurants and cafes.

Nieuwpoort: This coastal city is located to the north of Oostduinkerke and is easily accessible by bike. Nieuwpoort has a lovely marina, a lively fish market, and a nice promenade along the river.

Diksmuide: This city is a bit further away, but certainly worth a beautiful bike ride through the Flemish countryside. Diksmuide has a rich war history with many World War I sites to see.

Houtsaegerduinen and Krakeelduinen: These connected dune reserves between Koksijde and De Panne are beautiful and peaceful places to visit. They are home to several rare species of plants and animals.

The Ijzermonding: This is a unique nature reserve where the Ijzer river flows into the North Sea. It's an important spot for many bird species and a wonderful place for a bike ride.

Dune area Ter Yde: This dune area between Koksijde and Nieuwpoort is another beautiful nature reserve. It's perfect for a peaceful and scenic bike ride.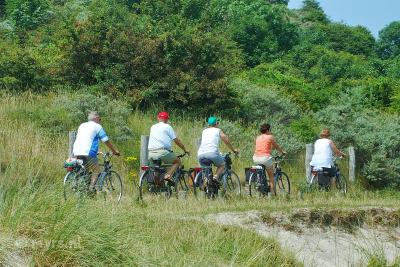 Discover the Cycle Paths and Coastal Roads of Oostduinkerke
For many travellers, Oostduinkerke conjures images of sun-kissed beaches and the soothing sound of the sea. However, this picturesque coastal town has more to offer than just its beautiful coastline. Oostduinkerke is a true gem for cycling enthusiasts, with countless kilometres of safe and scenic cycle paths and roads.
The cycling paths in Oostduinkerke offer a diversity of views that are unparalleled. You can be enchanted by the stunning coastal routes that lead you through majestic dune areas, or you can opt for the tranquil country lanes that take you to the peaceful countryside. Along the way, you will discover charming, characteristic villages where time seems to have stood still.
The extensive and safe cycle paths in Oostduinkerke provide the perfect environment for a leisurely cycle ride, whether you are alone, with a partner, or with the whole family. In Oostduinkerke, there is so much to discover on a bicycle that you will continually see and experience new things. So, hop on your bike and discover the hidden beauty of Oostduinkerke.
Bike Rental
Do you want to make a cycling-tour during your holiday or do you want to have a bicycle at your holiday residence? Than you can go to many places for a good rental bike. For bike rentals in Oostduinkerke, we recommend the following companies: