Abdijmuseum Ten Duinen 1138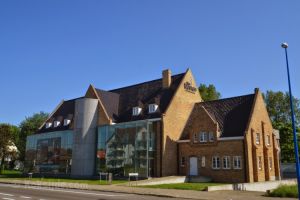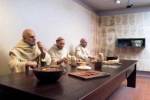 The abbey 'Ter Duinen' is surrounded by dunes and originated from a little church and hermitage anno 1107. In 1138 the 'Cisterziënerorde' community joined. This made Robrecht van Brugge the first priest. Ever since the influence of the abbey increased. The construction of the abbey was completed in 1262. Between 1260 and 1275 the abbey owned over 10.000 acres of ground. Over the years 120 monks and 248 novices lived in the abbey. The black death caused the death of many monks and made the survivors move to the nearby abbey farm 'Ten Bogaerde'.
The abbey museum, park artifacts, abbey farm 'Ten Bogaerde', southern abbey mill and silver collection all belong to 'Ter Duinen 1138'. The interactive exposition informs you about the history of the 'Cisterziënserabdij Onze-Lieve-Vrouw Ter Duinen' and shows the daily life of the monks during the middle ages. On the second floor one can find the silver collection, which shows the function and production of silver from the gothic period until now. During excavations that started in 1949 ruins of the gothic abbey were discovered. These excavations also discovered the wing were the friars lived. The dining hall, altar and main building were discovered too.
The southern abbey mill offers you a beautiful view over the landscape of the northern dunes. The coastal town also is the home town of the 40th 'Helismaldeel Search & Rescue' of the Belgium air force. Many tourist want to visit the military base. The best moment to visit the military base is during its open days, when an air show is being held.
Furthermore Abdijmuseum Ten Duinen 1138 is near the following sights: Museum Paul Delvaux (±1,4 km), Manege Ter Duinen (±2,9 km), The Scharbiellie culture house (±2,9 km), Nature reserve De Westhoek (±3,0 km) & Plopsaqua (±3,4 km).
For information:
Koninklijke Prinslaan 8, Koksijde
web.
Website