Select 8 - OD597
This holiday house of 85 m² covers 2 floors and includes 4 bedrooms, 1 bathroom with a bath, 1 bathroom with a shower, toilet and a separate toilet. A Select holiday house offers all the basic comforts that you might need during your holiday. The focus is on comfort and homeliness. These holiday houses all have their own private gardens. ...
Max. 8 personen.
Bedrooms: 4.
Beach distance: ±1,5 km.
honden allowed after consultation.
Villa Bos en Zee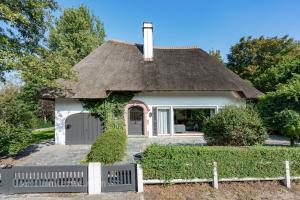 Beautiful villa on a great location Oostduinkerke nearby woods and beach This beautiful villa in Oostduinkerke is in the perfect location bordering the wonderful Hannecartbos. The place has 3 bedrooms and can house up to 10 people. The place is suitable for families. The villa is nicely decorated and has everything you may need. The ...
Max. 10 personen.
Bedrooms: 3.
honden allowed after consultation.
L'oree
Elegant Villa in Koksijde with Swimming Pool, Roof Terrace This beautiful five-bedroom villa houses 12 people and is located in Koksijde near the sea as well as the town centre. The sauna and indoor swimming pool make it an ideal home for those looking to have a relaxing summer vacation. The area's extensive nature reserves make it a ...
Max. 12 personen.
Bedrooms: 5.
Beach distance: ±900 m.